Private tours in Morocco, Tours from Marrakech, Day trips , Camel ride in desert.
Phone / WhatsApp: +212 642 479 756







Phone / WhatsApp: +212 642 479 756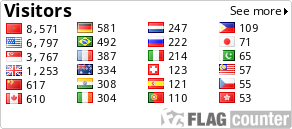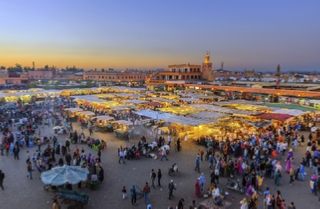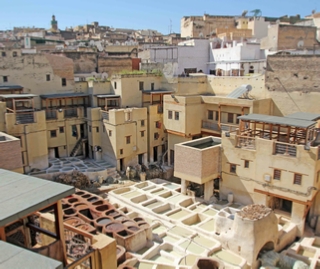 What's included:
Transfer from / to your local hotels
Casablanca desert tour in private 4x4 vehicle with A/C
Knowledge and experienced driver/guide
Accommodation in riad/hotel
What is excluded:
Flight , Lunches and soft drinks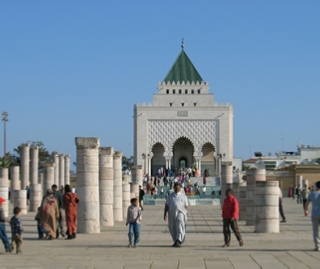 Reservation
BOOKING DETAILS FOR YOUR MOROCCAN TOUR:
Tell us more about your upcoming trip to Morocco or your travel plans!
We need to know how many individuals will be travelling with you and how long you intend to stay in Morocco. Feel free to contact us for Casablanca tour. We will be happy to reply all your questions related to your private & adventure tours-from-Casablanca. We will be happy to guide you in Morocco.
Phone / WhatsApp: +212 642 479 756
Request a Quote: travelwithinmorocco@gmail.com
Payment and deposit policies:
We require a standard deposit of the total Casablanca private Morocco tour costs to guarantee your travel date, accommodations, vehicle, and driver/guide. We will send you an email to confirm your reservation. The remaining balance will be charged when you arrive in Morocco. You will receive an email describing your payment options, whether you are in Europe or Morocco.
We accept payments for Morocco private trips via Western Union/Moneygram/Paypal/Bank transfer at this time.
IMPERIAL CITIES TOUR FROM CASABLANCA TO MARRAKECH , FES, MEKNES RABAT 4 DAYS
Reserve this private tour from Casablanca and explore Morocco in 4 days.
DAY 1: CASABLANCA TO MARRAKECH.
The private driver for your Casablanca private tour will pick you from your hotel and we begin your Marrakech tour from Casablanca. After 2:30 hours driving, you will enjoy the rest day in Marrakech. The historical sightseeing includes Menara Garden, Saadian Tombs and Bahia Palace .
Lunch (optional) will be served at a local restaurant before visiting the souks and handicraft quarters in the afternoon to go shopping. End the day at the famous Djemâa El Fina. And after that , you will go your accommodation for an overnight .
DAY 2: MARRAKECH TO FES VIA THE MIDDEL ATLAS , KHNIFRA , AZROU AND IFRANE.
In the morning around 8:00 a.m. , you will start the trip to Fes . It is going to be a long drive from Marrakech to Fes . On the way you will drive through so many berber villages and towns like Bni Mllah , Khnifra , Zaouita Chikh . You will stop for lunch somewhere on the way then continue to Ifrane , the Moroccan Switzerland . you will stop in Ifrane which was built as a mountain health resort (5,400 feet) in 1929. With the tiled roofs of its chalts giving it a distinctly European appearance that is why it's called Moroccan Switzerland because also it get covered of snow from December to March. Then continue to Fes . Overnight in a Riad in the Medina .
DAY 3: FES VISIT THEN DRIVE TO RABAT VIA MEKNES.
At 9:30 a.m. you will meet a local guide in the riad and start to explore the oldest of Morocco's imperial cities. Fes is an important religious, intellectual and cultural centre .It is also renowned for its traditional crafts, and because of the particularly high reputation of its university it is known by many as the 'Athens of Africa'. You will start with the royal palace with its 'tightly closed doors, eggshell façade and pine-green Saracen tiles then the Mellah (Jewish quarter), the bleu gate and after that you will go to the Fes El Bali (the old medina).you will start with the Andlous Quarter to see the Andalous Mosque which was built in the 9 th century then the Kairouyiene Mozque which was built in 857 . And as you walk through the tiny streets on the medina you will see a lot of shops and workshops of merchants and craftsmen are grouped according to specialty. you will visit also the Merinid Medersa ( Bou Inania Mederssa) which is also a mosque .Afterwards you will go to the tanneries to see where leather like jackets ,bags are made also to see the process by which animal skins are rendered supple and rot-proff. Lunch in a local restaurant somewhere in the Medina . And after lunch , you will drive to Meknes for a tour around the old city then go straight to Rabat for an overnight .
DAY 4: RABAT VISIT THEN GO TO CASABLANCA.
In the morning at 8:00 a.m., you will start with the chellah territory (Bad Challah) where the first settlement was founded in the 3 rd century BC. Then continue the Hassan Tower , a minaret known as the Hassan tower is all that remains of the mosque .This mosque is an unfinished mosque which covers an area of 30,000 square yards, and would have had 19 naves and 424 columns and pillars. And to the opposite of the Hassan Tower the Mohamed 5 Mausoelum commemorate the sultan who enabled Morocco to achieve independence and the Mausoelum was built between 1961 and 1969 by the Vietnamese architect VO TOAN . After spending some time walking in this beautiful historical place you will head to the Kasbah of the Oudayas which stand on the south bank of the Bou Regreg estuary . And after that , you will drive to Casablanca.
Thank you for contacting Travel Within Morocco as your best tour company for Tours from Casablanca.