Private tours in Morocco, Tours from Marrakech, Day trips , Camel ride in desert.
Phone / WhatsApp : +212 642 479 756 +212 602 85 34 64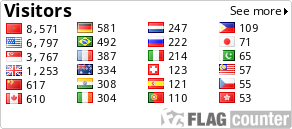 What is included:
Transfer from / to your local hotels
Casablanca desert tour in private 4x4 vehicle with A/C
Knowledge and experienced driver/guide
Accommodation in riad/hotel
Not included:
Flight , Lunches and soft drinks
Reservation
BOOKING INFORMATION FOR YOU REQUIRED MOROCCO TRAVEL PLAN / RESERVATION:
Tell us more details about your planned vacation or travel ideas!
We need to hear from you how many people travelling with you and how many days you wish to travel across Morocco. Feel free to contact us for Casablanca tour. We will be happy to reply all your questions related to your private & adventure tours-from-Casablanca. We will be happy to guide you in Morocco.
Phone & WhatsApp: +212 642 479 756 / +212 602 85 34 64
Email reservations: travelwithinmorocco@gmail.com
Payment / Deposit policy:
We require a standard 20% deposit of the total Casablanca private Morocco tour costs to guarantee your travel date, accommodations, vehicle, and driver/guide. We will confirm your booking with an email. The remaining amount will be invoiced on your arrival at our travel agency. You will receive an email indicating the various advance payment options, whether from Europe or Morocco.
At this moment we accept payments by Western union /Money gram / Paypal / Bank transfer to Morocco.
3 DAYS CASABLANCA TOUR TO TANGIER AND CHEFCHAOUEN
Reserve our private tour from Casablanca to explore Morocco in 3 days.
DAY 1: CASABLANCA TO TANGER .
The private driver for your Casablanca private tour will pick you from your hotel and In the morning you will start the tour around 8:30 a.m. and start the journey to Tanger via Assilah . You will stop in Assilah . Assilah stands on the Atlantic ocean cost , founded in the 2nd century bc.It is thought to have been a Phoenician trading post that fell under Roman control during the 1st century bc. You will have a stop in the old city and walk around for like 1 hour then continue to Tanger . In Tanger , you will visit the Kasbah , the Hercules caves ,cape spartel , the Kasbah and the new town . Overnight in a riad in the medina
DAY 2: TANGER TO CHEFCHAOUEN .
In the around 9:00 a.m., you will start the trip to Chefchoune . the drive is like 4 Hours in total . You will drive through Tetouan , you will visit some attractions like the medina , the Hispano Moresque town then drive around the new city before you drive straight to blue city ( Chefchaouen ) . And when you arrive the bleu city , you will enjoy walking around the beautiful bleu streets and see the famous square of Outa Hammam and the trek up to the Spanish mosque .
DAY 3: CHEFCHAOUEN TO CASABLANCA.
In the morning around 10 :00 a.m. , you will drive to Casablanca vis the rif Mountains and through many villages and small cities like Ourzzan and Souk Larbba. The drive is going to be like 5 hours in toal .
Thank you for contacting Travel Within Morocco as your best tour company for Tours from Casablanca.