Private tours in Morocco, Tours from Marrakech, Day trips , Camel ride in desert.
Phone / WhatsApp : +212 642 479 756 +212 602 85 34 64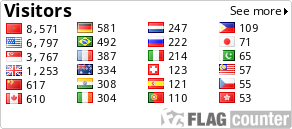 3-DAY TOUR FROM FEZ TO MERZOUGA DESERT AND BACK
Reserve our private tour from Fes to explore Merzouga and desert in 3 days. Enjoy travel over Middle Atlas mountains and have fan on camel ride before u spend night in desert camp.
DAY 1: FEZ TO MERZOUGA DESERT ERG CHEBBI OVERNIGHT IN MIDDLE OF DUNES
The private driver for your Fes desert tour will pick you from your hotel to transport you to the desert village of Merzouga via Azrou, the cedar forests and Ziz Gorges. This is an interesting route and you can stop for lunch in a Berber café. Arrive at the edge of the Erg Chebbi dunes and take camel with guide camel , and have overnight in middle of dunes .
DAY 2: MERZOUGA DESERT & CAMEL EXCURSION
After breakfast in the hotel, you will start the tour around the desert .you will start with the visit to the Khamliyya tribe ,home for a very dark ,very friendly dark skin people. they have their own spiritual music which called Gnawa music.you will spend around 30 min to enjoy the music and after that you will drive through the desert to explore it .you will drive to visit the Bedouin families living in tents ,they are welcoming people . You will have a stop for a visit and to drink a cup of tea with them and look inside the tent .then, continue the desert adventure till you make the whole tour around the Erg Chebbi sand dunes. And at lunch time, you driver will order you a Berber pizza in a local restaurant. In the desert too you will take a visit to the nearby lake, Dayet Srji , various species of birds ,particularly flamingos ,can be seen in February and March. and in the Hamada, a kind of desert landscape, the vast expanses with deep hollows are the habitat of several species of reptile and small rodent .but on the dunes there is only very few species like the sandfish and the desert fox .and around 3:30 p.m. you will go back to your hotel to relax and be ready to ride camels the middle of the sand dunes .over night in a Berber tent.
DAY 3: MERZOUGA TO FES
An early morning wake up is recommended to assist sunrise from the top of the Chebbi sand dunes. Then you will camel trek to the Kasbah where you will take a shower and enjoy a Berber and delicious breakfast served by friendly Berber people. After breakfast, you will leave to Fez by 4x4 vehicles via the High Atlas mountains. On the way, we'll pass through Rissani, Erfoud, Errachidia and Medilt. We'll stop for lunch and pictures of wild monkeys on the Cedar forests of Azrou before arriving to Fez, where we'll leave you at your riad or Hotel. Thank you for contacting Travel Within Morocco as your best tour company for Fes to Desert tour.
BOOKING INFORMATION FOR YOU REQUIRED MOROCCO TRAVEL PLAN / RESERVATION:
Tell us more details about your planned vacation or travel ideas!
We need to hear from you how many people travelling with you and how many days you wish to travel across Morocco. Feel free to contact us for Fes to Sahara tour. We will be happy to reply all your questions related to your private & adventure tours-from-Fes. We will be happy to guide you in Morocco.
Phone & WhatsApp: +212 642 479 756 / +212 602 85 34 64
Email reservations: travelwithinmorocco@gmail.com
Payment / Deposit policy:
We require a standard 20% deposit of the total Fes private tour costs to guarantee your travel date, accommodations, vehicle, and driver/guide. We will confirm your booking with an email. The remaining amount will be invoiced on your arrival at our travel agency. You will receive an email indicating the various advance payment options, whether from Europe or Morocco.
At this moment we accept payments by Western union /Money gram / Paypal / Bank transfer to Morocco.
What is included:
Transfer from / to your Fes hotel
Private Fes desert tour in 4x4 vehicle with air condition
Knowledge and experienced driver/guide
Camel ride from Merzouga to desert and 1 night in camp
Accommodation in riad/hotel
Not included:
Flight , Lunches and soft drinks
Reservation