Private tours in Morocco, Tours from Marrakech, Day trips , Camel ride in desert.
Phone / WhatsApp: +212 642 479 756







Phone / WhatsApp: +212 642 479 756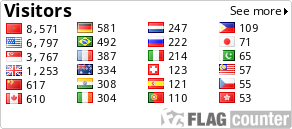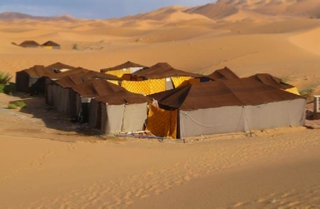 3-DAY TOUR FROM FES TO MERZOUGA DESERT AND BACK
Reserve our private tour from Fes to explore Merzouga and desert in 3 days. Enjoy travel over Middle Atlas mountains and have fan on camel ride before u spend night in desert camp.
DAY 1: FES TO MERZOUGA DESERT ERG CHEBBI OVERNIGHT IN MIDDLE OF DUNES
The private driver for your Fes desert tour will take you up from your accommodation and bring you to Merzouga's desert settlement via Azrou, the cedar forests, and the Ziz Gorges. This is a fascinating trip with the option of stopping for lunch at a Berber café. Arrive at the edge of the Erg Chebbi dunes, take a camel with a guide, and spend the night in the center of the dunes.
DAY 2: MERZOUGA DESERT & CAMEL EXCURSION
After breakfast in the hotel, you will begin your tour of the desert. You will begin with a visit to the Khamliyya tribe, which is home to a very dark, extremely friendly dark skinned people. They have their unique form of spiritual music known as Gnawa music. You will spend about 30 minutes listening to music before driving across the desert to discover it. You will drive to visit the Bedouin families who live in tents; they are friendly people. You will stop for a visit and a cup of tea with them, as well as a look inside the tent. Then, continue your desert journey until you've completed the entire circuit of the Erg Chebbi sand dunes. And for lunch, your driver will order a Berber pizza from a local restaurant. You will also visit the adjoining lake, Dayet Srji, where numerous types of birds, mainly flamingos, can be observed in February and March. The huge expanses with deep hollows in the Hamada, a type of desert environment, are home to various species of reptile and small rodent. However, there are just a few species found in the dunes, such as the sandfish and the desert fox. You will return to your accommodation around 3:30 p.m. to relax before riding camels across the sand dunes. I spent the night in a Berber tent.
DAY 3: MERZOUGA TO FES
To see the sunrise from the top of the Chebbi sand dunes, wake up early in the morning. Then you'll ride a camel to the Kasbah, where you'll shower and have a superb Berber breakfast prepared by friendly Berbers. After breakfast, you will drive over the High Atlas Mountains to Fes in 4x4 vehicles. On the journey, we'll stop in Rissani, Erfoud, Errachidia, and Midelt. Before arriving in Fes and dropping you off at your accommodation, we'll stop for lunch and photos of wild monkeys in Azrou's Cedar forests. Thank you for contacting Travel Within Morocco as your best tour company for Fes to Desert tour.
BOOKING DETAILS FOR YOUR MOROCCAN TOUR:
Tell us more about your upcoming trip to Morocco or your travel plans!
We need to know how many individuals will be travelling with you and how long you intend to stay in Morocco. Feel free to contact us for Fes to Sahara tour. We will be happy to reply all your questions related to your private & adventure tours-from-Fes. We will be happy to guide you in Morocco.
Phone / WhatsApp: +212 642 479 756
Request a Quote: travelwithinmorocco@gmail.com
Payment and deposit policies:
We require a standard deposit of the total Fes private tour costs to guarantee your travel date, accommodations, vehicle, and driver/guide. We will send you an email to confirm your reservation. The remaining balance will be charged when you arrive in Morocco. You will receive an email describing your payment options, whether you are in Europe or Morocco.
We accept payments for Morocco private trips via Western Union/Moneygram/Paypal/Bank transfer at this time.
What's included:
Transfer from / to your Fes hotel
Desert tour from Fes in 4x4 vehicle with air condition
Knowledge and experienced driver/guide
Camel ride and night in camp
Accommodation in riad/hotel
What is excluded:
Flight , Lunches and soft drinks
Reservation