Private tours in Morocco, Tours from Marrakech, Day trips , Camel ride in desert.
Phone / WhatsApp: +212 642 479 756







Phone / WhatsApp: +212 642 479 756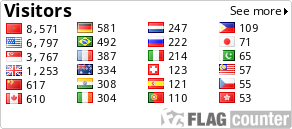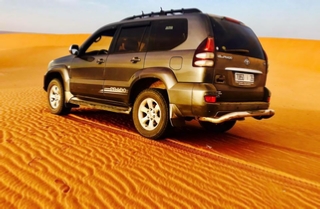 4 DAYS NEW YEAR TOUR FROM MARRAKECH TO MERZOUGA DESERT
Book private desert tour from Marrakech to desert in 4 days to celebrate New Year.
DECEMBER 30 - MARRAKECH TO DADES GORGES :
This Marrakech to desert tour starts and we head Ouarzazate.on the way ,you will cross the High Atlas Mountains and you will drive in the highest col in Morocco,2260m altitude.you will have enough time as well to have many stops for pictures and breaks.the distance is about 200km and you cross it in case you drive straight in tree hours .after you cross the high atlas you will visit one of the authentic ,oldest kasbahs in Morocco,the kasbah of aitbenhaddou.the mention is a good place to walk and visit a Berber familly in the kasbah.lunch somewhere next the kasbah.after lunch you will head to Ouarzazate which many movies were shooted.this small city as known as the Hollywood of Africa because of the atlas studios and other cinema museums ,you will have time visit one of them.around 5:30 p.m. you will head to a hotel or a riad.dinner and breakfast is included.
DECEMBER 31 - DADES GORGES TO MERZOUGA DESERT :
After breakfast in your riad/hotel you will drive to Merzouga.on the way to you will head straight to skoura to see the kasbah of amiridel,a kasbah of the 17 century.and after that you will drive to the rose valley which is known with a special roses called Damskina rose.out of it they make out different kinds of cosmetic products.than go to see the most fascinating Gorges in Morocco called the Todra Gorges.the Gorges and on the way to it is a place for pictures and walk to enjoy the beauty of nature.lunch in a local restaurant in Todra Gorges.after lunch you will drive through the town of Erfoud and Rissani than Merzouga.first night in a hotel next the erg Chebbi sand dunes of Merzouga.
JANUARY 1 - MERZOUGA TO OURZAZATTE :
This day will be for Merzouga area to discover everything around.you will spend little time with the dark skin people in a tribe called Khmlia.they sing a very traditional and spiritual music called Gnawa music.and after that you will drive through to the desert to see the nomads living in tents.this nomads are very welcoming so if you would like to seat with them for a while and drink a cup of Berber tea ,do not hesitate!when it's time for lunch you can head one of the local restaurant in Merzouga to experience the Berber pizza. After the drive in the desert you will go back to your hotel for a break and get ready to ride the camels to spend the night a Berber tent in the middle of the golden sand dunes.
JANUARY 2 - OURZAZATTE TO MARRAKECH:
In last day you will ride back the camels to the hotel .breakfast and shower in the hotel. After getting ready you will drive straight to Marrakech on a different road from Merzouga till Ouarzazate and cross again the High Atlas Mountains back to marrakech.in this last day the drive is long and takes like 8 hours or more back to Marrakech. Thank you for contacting Travel Within Morocco as your travel operator for New Year Marrakech to desert tour.
What's included:
Private & adventure guided desert trip in air conditioned vehicle
Knowledge and experienced driver/guide
Camel ride and night in camp
Special New Year program
H.B. accommodation in hotels / riads
What is excluded:
Flight , Lunches and soft drinks