Private tours in Morocco, Tours from Marrakech, Day trips , Camel ride in desert.
Phone / WhatsApp : +212 642 479 756 +212 602 85 34 64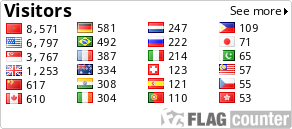 7 DAYS FROM MARRAKECH TO BERBER VILLAGES , SAHARA DESERT
Explore Sahara desert in popular 4x4 private tour from Marrakech to Merzouga. We visit Unesco Kasbah of Ait Benhaddou ,then Dades and Merzouga. Tour finish in Marrakech.
DAY 1: MARRAKECH EXCURSION
The private driver for your Marrakech to desert tour will pick up you and transport to your medina riad. Evening drums will draw you to the Jemaa el-Fnaa (city square). It's a festival atmosphere, with snake charmers, Berber and Gnoua musicians, and storytellers illuminated by lamplight and wreathed in smoke. Food stalls on the square sell fresh salads, soups, fried fish and chips, chicken and beef kebabs and even boiled snails or sheep's head. Finish it off with a glass of sweet cinnamon tea. Stay in Marrakech riad in the heart of the medina.
DAY 2: MARRAKESH - OUZOUD WATERFALLS
Depart Marrakech and transport (3 hours) to the Cascades Ouzoud, waterfalls into a spectacular Gorges and an endless series of pools. The Gorges is home to Barbary apes and makes for some interesting bird watching. Nearby Berber villages in the surrounding mountains are perfect for interesting short day treks. Stay charming old riad overlooking the waterfalls.
DAY 3- OUZOUD WATERFALLS –DADES GORGES
In the morning around 8:OO a.m. you will start travelling to the Dades Gorges through atlas.this range is a place of different landscapes .one of the highlighted place is called ' Imi n ifri' in the Berber language which means the mouth of the cave.you will have a stope in it for a short walk and pictures than go on to Skoura. Its known with its beautiful palm grove and kasbahs.you will have chance to visit a 17 century Kasbah musume called Ameridel. After the visit you will drive through the rose valley than the valley of one thousand kasbahs which is called the Dades valley as well. Overnight in a hotel in the Dades Gorges.
DAY 4 - DADES GORGES TO MERZOUGA
Breakfast at the hotel. Depart to the Todra Gorges: a massive fault, rising to 300 m in a narrow valley thick-studded with palmeries and Berber Villages.. You will have lunch in the Gorges, travel further into the desert to the tiny village of Merzouga, where you will camel trek into the beautiful Erg Chebbi Dunes. You will spend the evening in a bivouac (camp), enjoy a Moroccan dinner, and sleep in traditional Nomad camel hair tent. But maybe if you want to spend night at Kasbah hotel it possible .
DAY 5 - MERZOUGA DESERT TO OUARZAZATE:
If you wake up early enough, you can watch the spectacle of the sunrise, when the colour of the dunes and the play of shadows are an awesome sight. The itinerary continues to the Dra'a Valley via the village of Tazzarine (featured in the film 'Babel'), and on the N'Qob for lunch. In the afternoon the journey takes us to Tanasikht, to drive along the ancient caravan route to discover the real Dra'a Valley, with its huge palm trees and ancient villages. Over night in ouarzazate .
DAY 6 - OUARZAZATE TO MARRAKECH
After breakfast we visit Kasbah Taourirt in the town and which belonged to the Glaoui family, the Pashas of Marrakesh. Driving north, you leave the main road and take a side road to Ait Benhaddou, which also belonged to the Lords of the Atlas, the Glaoui family. This is the most famous Kasbah in Morocco and a UNESCO World Heritage site. It is also well-known as being the backdrop to many Hollywood blockbusters. The road then continues along the Ounila valley with beautiful and prosperous villages, stunning mountains and views to Telouet, where you will stop to visit the Kasbah and perhaps have lunch. Alternatively lunch will be in the mountains! We reach Marrakesh by the early evening.
DAY 7 - MARRAKECH
After breakfast, prepare for departure to airport. Thank you for contacting Travel Within Morocco as your best tour company for Desert tours from Marrakech.
BOOKING INFORMATION FOR YOU REQUIRED MOROCCO TRAVEL PLAN / RESERVATION:
Tell us more details about your planned vacation or travel ideas!
We need to hear from you how many people travelling with you and how many days you wish to travel across Morocco. Feel free to contact us for Marrakech desert tour. We will be happy to reply all your questions related to your private & adventure tours-from-Marrakesh. We will be happy to guide you in Morocco.
Phone & WhatsApp: +212 642 479 756 / +212 602 85 34 64
Email reservations: travelwithinmorocco@gmail.com
Payment / Deposit policy:
We require a standard 20% deposit of the total Marrakech to Sahara tour costs to guarantee your travel date, accommodations, vehicle, and driver/guide. We will confirm your booking with an email. The remaining amount will be invoiced on your arrival at our travel agency. You will receive an email indicating the various advance payment options, whether from Europe or Morocco.
At this moment we accept payments by Western union /Money gram / Paypal / Bank transfer to Morocco.
What is included:
Transfer from / to your Marrakech hotel
Private Marrakech desert tour in 4x4 vehicle with air condition
Knowledge and experienced driver/guide
Camel ride from Merzouga to desert and 1 night in camp
H.B. accommodation in hotels / traditional riads
Not included:
Flight , Lunches and soft drinks
Reservation