Private tours in Morocco, Tours from Marrakech, Day trips , Camel ride in desert.
Phone / WhatsApp: +212 642 479 756







Phone / WhatsApp: +212 642 479 756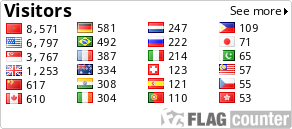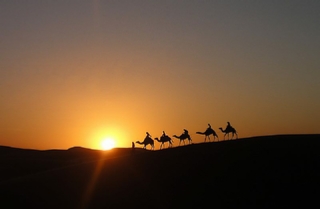 PRIVATE 4-DAY TOUR TO SAHARA DESERT FROM MARRAKECH
Explore Sahara desert in popular 4x4 private tour from Marrakech to Merzouga. We visit Unesco Kasbah of Ait Benhaddou ,then Dades and Merzouga. Tour finish in Marrakech.
DAY 1: TRAVEL FROM MARRAKECH TO AIT BENHADDOU KASBAH AND OUARZAZATE STUDIOS TOWARDS DADES VALLEY
The private driver for your Marrakech to desert tour will start the trip driving in the High Atlas Mountains where you pass in the highest pass in Morocco,its a 2260m altitude.the high atlas has different landscapes so it will be an opportunity for you to have many stops for pictures ,breaks,etc. Around 12 :30 a.m. you will arrive the kasbah of Ait benhaddou.its one of the oldest fortress in Morocco also a movie site where many movies took place like gladiator,kingdom of heaven,the mummy,etc. Lunch in a local restaurant than go for a walk of like 40 minutes to see around the kasbah and visit a Berber familly.and after that you will head to the Dades valley through Ouarzazate,the Hollywood of Africa.you will stop by the Tawrirt kasbah in the same place, Ourzazatte,also you can visit a cinema studio or musume.than drive through Skoura and the rose valley.you will have a stop in the valley too for a break and a visit of one of the places where the roses are destilated and after that go straight to your hotel in the Dades Gorges. Over night in a hotel.
DAY 2: TRANSPORT FROM DADES GORGES TO ERG CHEBBI NEAR MERZOUGA AND CAMEL RIDE TO CAMP
In the morning around 8 :30 a.m. you will start your journey to the desert,merzouga.first,you will start with the Todra Gorges.its one the beautiful l cliff-sided canyons in Morocco where you will have like a 30 minutes hiking in the Gorges also to see the climbers in the cliffs.after the Gorges you will drive through many Berber towns who serve Berber food like Tajins ,couscous and others .lunch in a local restaurant.than head to merzouga through erfoud ,here you will stop for a visit of a fossil musume .and after that you will pass through Tafilalt and the famous Rissani Souk. If you wish stop to browse, the stalls are lined with animals, pyramids of dates, jewelery, daggers, carpets and other artisan crafts. Over night in a Berber tent in the middle of the sand dunes.
DAY 3- MERZOUGA - NKOB - DRAA VALLEY :
At 6 a.m. in the morning,you will get up to see a wandefull sunrise from up of a sand dune.you will ride back your camel to the hotel for a shower a breakfast. After ,you will continue the journey to the Draa valley. First ,you will drive through Tazarin and the capital village of the Berber Ait Atta tribe,Nkob.you will enjoy its palm grove and its kasbahs too.lunch in a local restaurant in Nkob.than continue the journey to the Draa valley .its the longest valley in Morocco ,its a about 1100 km long.its the biggest one which supply Morocco with dates.also in the same valley you will see Agdz, referred to as the Door to the Draa Valley and famous for its market of dates and palmeraie. over night in a traditional hotel in Tamnougalt.
DAY 4 - DRAA VALLEY - OURZAZATTE-THE HIGH ATLAS - MARRAKECH:
The last day will be for going back to marrakech.so,you will drive again through Ouarzazate and the High Atlas as well. And around 3 :30 p.m. you will get back to Marrakesh. Thank you for contacting Travel Within Morocco as your reputable travel operator for desert tours from Marrakech.
BOOKING DETAILS FOR YOUR MOROCCAN TOUR:
Tell us more about your upcoming trip to Morocco or your travel plans!
We need to know how many individuals will be travelling with you and how long you intend to stay in Morocco. Feel free to contact us for Marrakech desert tour. We will be happy to reply all your questions related to your private & adventure tours-from-Marrakesh. We will be happy to guide you in Morocco.
Phone / WhatsApp: +212 642 479 756
Request a Quote: travelwithinmorocco@gmail.com
Payment and deposit policies:
We require a standard deposit of the total Marrakech to Sahara tour costs to guarantee your travel date, accommodations, vehicle, and driver/guide. We will send you an email to confirm your reservation. The remaining balance will be charged when you arrive in Morocco. You will receive an email describing your payment options, whether you are in Europe or Morocco.
We accept payments for Morocco private trips via Western Union/Moneygram/Paypal/Bank transfer at this time.
What's included:
Transfer from / to your Marrakech hotel
Private Marrakech desert tour in 4x4 vehicle with air condition
Knowledge and experienced driver/guide
Camel ride and night in camp
H.B. accommodation in hotels / riads
What is excluded:
Flight , Lunches and soft drinks
Reservation