Private tours in Morocco, Tours from Marrakech, Day trips , Camel ride in desert.
Phone / WhatsApp: +212 642 479 756







Phone / WhatsApp: +212 642 479 756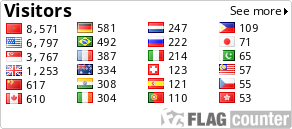 4 DAYS TOUR FROM FES TO MERZOUGA DESERT AND BACK
Reserve our private tour from Fes to explore Merzouga and Marrakech in 4 days. Enjoy travel over Middle Atlas mountains and have fan on camel ride before u spend night in desert camp.
DAY 1 – FES - MERZOUGA DESERT
The private driver for your Fes desert tour will pick you up from your hotel and take you to Ifrane, a Moroccan Swiss-style village, via the cedar forest, where you will stop to observe the babery monkeys scaling the trees. You will arrive at Midelt, the apple capital, around 12 p.m. Lunch at a nearby restaurant. The journey then continues to the Tizi-n-Tlghamt pass and via the Ziz valley with its spectacular gorges, where you will stop for refreshments and photographs. This valley is also well-known for its palm groves and cultivation of various crops such as Alfalfa, barley, and so on. Then there's Erfoud, which has a plethora of 'ksars,' or little towns of individual dwellings. Erfoud is also the location of the annual dates and fossils festival, which takes place in October. In the afternoon, you will arrive in Merzouga's remarkable sand dunes. In Merzouga, spend the night in a hotel or riad.
DAY 2 – MERZOUGA – ERG CHEBBI DUNES- TOUR AROUND
We begin our exploration to Erg Chebbi's dunes in the morning. We'll go to a Berber house and listen to some Gnawa music, which originated in Ghana and Sudan. We'll see disused mines, Berber nomads, and a palm-tree oasis. We'll return to Merzouga for lunch. After some rest, we'll head for the camels, who are eager to take us on an excursion in the sand dunes. We will spend the night in a well-equipped camp with drum music in the heart of the Sahara, which will provide us with an excellent opportunity to photograph the sunset and dawn. We arrive at the camp and climb the high dunes to witness the sunset before spending the night in nomad tents in the heart of the sand dunes.
DAY 3 – MERZOUGA - TODRA GORGES
It is strongly advised to wake up early in the desert, about 6 a.m., to witness the lovely sunset atop a sand dune. After that, your camel guide will return you to your hotel for a shower and breakfast. When it is completed, you will drive to Todra Gorges, which is a magnificent Gorge. and you will pass through several Berber towns and villages on your route to your destination. And, about lunchtime, you'll arrive at Tin Jdad to eat and rest before continuing on to the Gorges. and you'll arrive about 3:00, giving you ample time to trek around the Todra palm grove and pass through some old Ksar ruins left by mankind. After an hour of hiking, you will check into your accommodation, which is also directly near to the Gorges. I spent the night at a hotel.
DAY 4 –TODRA GORGES –BACK TO FES
The final day of the journey will be spent returning to Fes via Errachidia, Midelt, Ifrane, and Fes. Drop off at your Fes hotel or riad. The end of our journey.
Thank you for contacting Travel Within Morocco as your best tour company for Fes to Desert tour.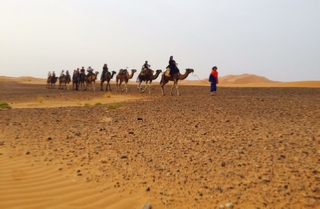 BOOKING DETAILS FOR YOUR MOROCCAN TOUR:
Tell us more about your upcoming trip to Morocco or your travel plans!
We need to know how many individuals will be travelling with you and how long you intend to stay in Morocco. Feel free to contact us for Fes to Sahara tour. We will be happy to reply all your questions related to your private & adventure tours-from-Fes. We will be happy to guide you in Morocco.
Phone / WhatsApp: +212 642 479 756
Request a Quote: travelwithinmorocco@gmail.com
Payment and deposit policies:
We require a standard deposit of the total Fes private tour costs to guarantee your travel date, accommodations, vehicle, and driver/guide. We will send you an email to confirm your reservation. The remaining balance will be charged when you arrive in Morocco. You will receive an email describing your payment options, whether you are in Europe or Morocco.
We accept payments for Morocco private trips via Western Union/Moneygram/Paypal/Bank transfer at this time.
What's included:
Transfer from / to your Fes hotel
Desert tour from Fes in 4x4 vehicle with air condition
Knowledge and experienced driver/guide
Camel ride and night in camp
Accommodation in riad/hotel
What is excluded:
Flight , Lunches and soft drinks
Reservation