Private tours in Morocco, Tours from Marrakech, Day trips , Camel ride in desert.
Phone / WhatsApp : +212 642 479 756 +212 602 85 34 64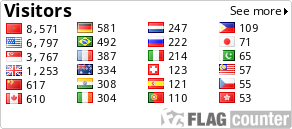 4 DAYS TOUR FROM FES TO MERZOUGA DESERT AND BACK
Reserve our private tour from Fes to explore Merzouga and Marrakech in 4 days. Enjoy travel over Middle Atlas mountains and have fan on camel ride before u spend night in desert camp.
DAY 1 – FES - MERZOUGA DESERT
The private driver for your Fes desert tour will pick you from your hotel to transport you to Ifrane ,the Moroccan Swiss style town,and via the cedar forest where you will have a stop to see the babery apes climbing the trees.and around 12 p.m. you will arrive Midelt ,the capital of apples, .lunch in a local restaurant.than, you continue the jouney to the Tizi-n-Tlghamt pass and through the Ziz valley with its fantastic gorges ,through the gorges you will stop for breaks and pictures.this valley too is well-known with its palm grove and the agriculture of different crops like Alfalfa,barely,etc.than you will get Erfoud with innumerable 'ksars', small villages of individual houses. Also ,Erfoud is the place where the festival of dates is held on October every year and the one of fossils as well.and in the afternoon,you will arrive the unique sand dunes of merzouga.over night in a hotel / riad in Merzouga .
DAY 2 – MERZOUGA – ERG CHEBBI DUNES- TOUR AROUND
In the morning, we start our tour around the dunes of Erg Chebbi. We will visit a Berber house and listen to some Gnawa music; originally from Ghana, and Sudan. We will visit some deserted mines, Berber nomads and oasis of palm trees. For lunch we will head back to Merzouga. After relaxing for a time we will go for the camels that are waiting to take us on an adventure in the sand dunes. We will spend the night in an equipped camp with drums music in the middle of the Sahara, which is a great opportunity to take lovely pictures of the sunset and sunrise. When we arrive to the camp, we climb the high dunes to see the sunset and spend the night in nomad tents.in the middle of the sand dunes
DAY 3 – MERZOUGA - TODRA GORGES
Its highly recommend to get up a bit early in the desert around 6 a.m. to see the beautiful sunset on a sand dune.than,your camel guide will ride you back to your hotel for a shower and breakfast.when its done ,you will travel to Todra Gorges which is the breathtaking Gorges.and on the way to the destination you will drive through many Berber towns and villages .and ,during the lunch time you will arrive Tin Jdad to stop for lunch and break so as to continue to the Gorges.and around 3 :00 you will get there which means enough time to hike in the palm grove of Todra and pass through some old ruins of Ksars left by people.and after one hour hiking you will check in your hotel which is too right next the Gorges .over night in a hotel.
DAY 4 –TODRA GORGES –BACK TO FES
The last day of the trip will be for travelling back to Fes through Errachidia, Midelt,Ifrane, than back to Fes. Drop off in your hotel /riad in Fes. The end of our.
Thank you for contacting Travel Within Morocco as your best tour company for Fes to Desert tour.
BOOKING INFORMATION FOR YOU REQUIRED MOROCCO TRAVEL PLAN / RESERVATION:
Tell us more details about your planned vacation or travel ideas!
We need to hear from you how many people travelling with you and how many days you wish to travel across Morocco. Feel free to contact us for Fes to Sahara tour. We will be happy to reply all your questions related to your private & adventure tours-from-Fes. We will be happy to guide you in Morocco.
Phone & WhatsApp: +212 642 479 756 / +212 602 85 34 64
Email reservations: travelwithinmorocco@gmail.com
Payment / Deposit policy:
We require a standard 20% deposit of the total Fes private tour costs to guarantee your travel date, accommodations, vehicle, and driver/guide. We will confirm your booking with an email. The remaining amount will be invoiced on your arrival at our travel agency. You will receive an email indicating the various advance payment options, whether from Europe or Morocco.
At this moment we accept payments by Western union /Money gram / Paypal / Bank transfer to Morocco.
What is included:
Transfer from / to your Fes hotel
Private Fes desert tour in 4x4 vehicle with air condition
Knowledge and experienced driver/guide
Camel ride from Merzouga to desert and 1 night in camp
Accommodation in riad/hotel
Not included:
Flight , Lunches and soft drinks
Reservation