Private tours in Morocco, Tours from Marrakech, Day trips , Camel ride in desert.
Phone / WhatsApp : +212 642 479 756 +212 602 85 34 64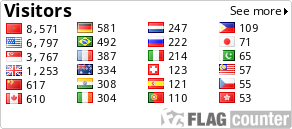 4 DAYS FROM AGADIR TO MARRAKECH AND ESSAOUIRA
Explore Sahara desert in popular 4x4 private tour from Agadir .
DAY 1: AGADIR TO MARRAKECH VIA TAROUDANT AND TIZI –N- TAST
After breakfast in the morning at 8:00 ,you will start the journey with us with a very experienced English speaking driver .you will drive to Taroudant which stands at the entrance to the Sous Valley and the High Atlas ,is off the main tourist routes. You will enjoy its red ramparts surrounded by gardens ,eucalyptus ,olive ,pomegranate and palm trees. In the 11TH century Taroudant was the capital of a small kingdom.It was was annexed by the Almoravids in 1056,was independent under the Almohads and was destroyed by the Merinids .you will see as well the Bleu women who wear flowing indigo veils. Some of them maintain that this is nothing but a fashion that became popular twenty or thirty years ago. You will have time to see the palace Assarag and walk in the medina to walk through the souks .lunch in a restaurant in Taroudant then travel through the Tizi-n-tast. You will pass by many little villages like Tin-Mal which is an isolated village of most important of Morocco' historic sites . And the village of Ouirgane , this village has salt mines and the Gorges of Oues Nfiss . than the village of Assni. Late afternoon you will arrive you riad /hotel in Marrakch.
DAY 2 – MARRAKECH FOR THE VISIT OF THE OLD AND THE NEW CITY
In the morning at 9:30 a.m. an official guide will come to your riad so as to show you around. Marrakech .First , you will start with the 19th century Bahia palace , the Tombs of the Saadians princes, Bab Agnaou ,Rue du Souk Smarine ,Place Rahba Kedima, Ben Youssef Mederasa and the square of Jamma Lfna. And on luch time you will eat somewhere in the famous square . Around 13:00 p.m. your drive will come to pick you to see the outside of the old medina, you will do the Grand tour of the Ramaprts which extend over 14 KM . the walls ,between 26 and 32 feet high ,incorporate ten monumental gates in Hispano-Moresque style ,some of which have been copied in other Moroocan cities. And after that you will go to the Majorelle Garden which was founded by the Frensh artist Jacques Majorelle .also, you will tour around the new city to have a look almost to every place. And around 4:00 p.m. your driver will drop you off in the riad or wherever you want .
DAY 3: MARRAKECH TO ESSAOUIRA VIA CHICHOUA AND THE ARGAN FOREST
At 9:30 a.m. in the morning, you will drive to Essaouira . the drive is like 3 hours from Marrakech ,so you will have time to stop .first, you will stop in the Argan forest to see the goats climbing the trees and take some pictures .This kind of trees are indigenous to Morocco ,grows in arid ,misty regions. You will visit an Argan cooperative to see how women make this oil, also you can shop some in this place.then head to Essaouira city. Around 11:30 a.m. you will get Essaouira , the town stands on a peninsula that is permanently swept by the trade winds . You will have the whole afternoon to discover this beautiful town by yourself. You will see the port and the ramarts , the medina, Sidi Ben Abdullah Museum , the mellah (jusih quarter) etc … overnight in a riad in the middle of the old medina.
DAY 4: ESSAOUIRA BACK TO AGADIR THROUGH THE COAST
After breakfast you will drive to Agadir through the Atlantic Ocean coast . the coast road between Agadir and Essaouira runs behind the beaches of Tamarkht , past the Cap Rhir lighthouse and the on the village of Tamri on the Asif Ait Ameur estuary ,where there are extensive banana planations .the valley is covered with eurphorbia which was named after Euphorbus ,the doctor of Jubba the second ,king of Mauretania (modern Morocco and western Algeria).you will pass ,as well, through the nice beach of Taghazout and you will have a stop to enjoy the view. Arrive agadir around 3:00 p.m.. Drop off at your accommodation.Thank you for contacting Travel Within Morocco as your trusted travel operator for Agadir to Sahara tour.
BOOKING INFORMATION FOR YOU REQUIRED MOROCCO TRAVEL PLAN / RESERVATION:
Tell us more details about your planned vacation or travel ideas!
We need to hear from you how many people travelling with you and how many days you wish to travel across Morocco. Feel free to contact us for Agadir tour. We will be happy to reply all your questions related to your private & adventure tours-from-Agadir. We will be happy to guide you in Morocco.
Phone & WhatsApp: +212 642 479 756 / +212 602 85 34 64
Email reservations: travelwithinmorocco@gmail.com
Payment / Deposit policy:
We require a standard 20% deposit of the total Agadir guided tour costs to guarantee your travel date, accommodations, vehicle, and driver/guide. We will confirm your booking with an email. The remaining amount will be invoiced on your arrival at our travel agency. You will receive an email indicating the various advance payment options, whether from Europe or Morocco.
At this moment we accept payments by Western union /Money gram / Paypal / Bank transfer to Morocco.
What is included:
Transfer from / to your Agadir hotel
Private Agadir desert tour in 4x4 vehicle with air condition
Knowledge and experienced driver/guide
H.B. accommodation in hotels / traditional riads
Not included:
Flight , Lunches and soft drinks
Reservation