Private tours in Morocco, Tours from Marrakech, Day trips , Camel ride in desert.
Phone / WhatsApp: +212 642 479 756







Phone / WhatsApp: +212 642 479 756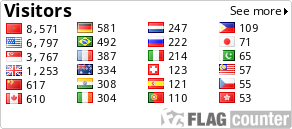 4 DAYS ATLAS & DESERT TOUR FROM FES TO MARRAKECH
Reserve our private tour from Fes to explore Merzouga and Marrakech in 4 days. Enjoy travel over Middle Atlas mountains and have fan on camel ride before u spend night in desert camp.
DAY 1: FES TO IMILCHIL VIA IFRANE ,ZAWITE CHIKH ,KSIBA THEN IMILCHIL.
The private driver for your Fes desert tour will pick you from your hotel to transport you to Imilchil. First stop will be in Ifrane , Moroccan Switzerland style city. This city was built as a mountain health resort (5,400 feet) in 1929.you will have time for coffee and take picture and walk for 15 min to breath in the mountain air .and after that,you will drive through the middle atlas mountains via Azrou which stand on the edge of the most beautiful and best preserved of Morocco's cedar forests.you will also enjoy the few impressive architectural sights in Azrou. then drive through many little Berber villages and stop somewhere in between for lunch .then continue to Imilchil.In this village,in the territory of the Ait Haddidou will be based the administration of the Parc National Du haut Atlas Oriental .and it's in this place where a "Moussen of marriage " take place every September.this festival is a kind of mass marriage pledge .over night in a hotel .
DAY 2: IMILCHIL TO MERZOGA VIA TINGHIR AND ERFOUD.
In the morning around 8:30 a.m. you will start the journey to the Sahara desert, Merzouga. First you will drive through the high Atlas Mountains and enjoy driving through some Berber villages and on the way you will see Berber families with their cattle .you will stop for photos and breaks and around 2 hours of driving you will get the splendid Todra Gorges. This place is a breathtaking spot; you will walk through for photos and cool down your feet in the stream running in the middle. Then drive on the right bank of the river, which is covered with palm tree . Lunch somewhere in a local restaurant.
After lunch you will drive to Merzouga through Tinjdad and Erfoud. A date festival held every October in this town and it is also know with fossils. And if you are interested to see one the places where you make them your driver will take you. And after that you will drive through Rissani then Merzouga.you will admire the golden sand dunes .and at 5:30 p.m. you will be ready to ride the camels to spend the night in Berber tent in the middle of the dunes. Overnight in the camp .
DAY 3: MERZOUGA TO THE DADES VALLEY VIA BOUMALNE DADES
It would be nice to wake up before the sunrise so as to go up dunes to enjoy the sunrise and for pictures. And after that the camel guide will ride you back to the hotel for shower and breakfast then head to the next designation. You will go back to Rissani to see the ruins of Sijilmassa ,the first Muslim city in North Africa and the prestigious capital of the Tafilate. And from Rissani you will drive through the small Atlas Mountains to the town of Alnif .stop for a break and for coffee then drive to the Dades valley through Tinghir and the town of Itidar. And around 3 p.m. you will get the valley. At first the road is bordered by a series of Ksour and Kasabhs , including the kasabah of Mohdash ,the Ait Arbi. Also, you will see a kind of volcanic rocks know as 'the monkey feet' then drive up the Gorges to see the tiny cliffs that made the Gorges. Overnight in a hotel in the heart the Dades Gorges.
DAY 4: THE DADES VALLEY TO MARRAKECH VIA SKOURA , OUARZAZATE AND TIZI –N-TICHKA
In the morning when at 8:30 a.m. you will continue the driving to Marrakech .this day will a day full of many interesting things to see and visit on the way. The will continue driving through the valley of one thousand Kasabhs , the Dades valley to Skoura. This fertile oasis was founded in the 12th century by Yacoub el Mansour and named after its original inhabitants, the Berbers of the Haskourene tribe. You will visit the kasbah of Amerhidil .This fortified residence once belonged to the most powerful family responsible for protecting the village. And after that travel to the city of Ouarzazate . It enjoys an exceptional climate and occupies a geographic location at the crossroad of the main routes leading to the Draa , Dades and Sous valleys. It is called also the Moroccan Hollywood due to many films were shot here like (kingdom of heaven, Lawrence of Arabia, gladiator etc…) .you can visit one of the cinema museums or a studio. And after that you will drive to the Ksar of Ait Benhaddou ,it's a big fortification Ksar which deserve a visit and you can walk through its small streets .In this Ksar you will have an opportunity to visit a Berber family. Lunch in local restaurant. After lunch, you will drive to Marrakech through the highest pass in Morocco (2260 M altitude). You will have breaks and stop for picture and coffee. Late afternoon you will arrive Marrakech .drop off at your riad / hotel. Thank you for contacting Travel Within Morocco as your best tour company for Fes to Desert tour.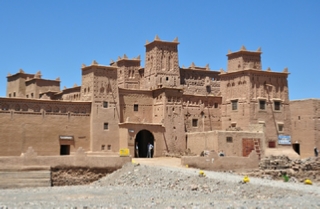 BOOKING DETAILS FOR YOUR MOROCCAN TOUR:
Tell us more about your upcoming trip to Morocco or your travel plans!
We need to know how many individuals will be travelling with you and how long you intend to stay in Morocco. Feel free to contact us for Fes to Sahara tour. We will be happy to reply all your questions related to your private & adventure tours-from-Fes. We will be happy to guide you in Morocco.
Phone / WhatsApp: +212 642 479 756
Request a Quote: travelwithinmorocco@gmail.com
Payment and deposit policies:
We require a standard deposit of the total Fes private tour costs to guarantee your travel date, accommodations, vehicle, and driver/guide. We will send you an email to confirm your reservation. The remaining balance will be charged when you arrive in Morocco. You will receive an email describing your payment options, whether you are in Europe or Morocco.
We accept payments for Morocco private trips via Western Union/Moneygram/Paypal/Bank transfer at this time.
What's included:
Transfer from / to your Fes hotel
Desert tour from Fes in 4x4 vehicle with air condition
Knowledge and experienced driver/guide
Camel ride and night in camp
Accommodation in riad/hotel
What is excluded:
Flight , Lunches and soft drinks
Reservation