Private tours in Morocco, Tours from Marrakech, Day trips , Camel ride in desert.
Phone / WhatsApp: +212 642 479 756







Phone / WhatsApp: +212 642 479 756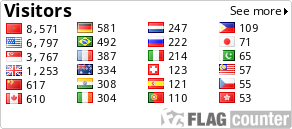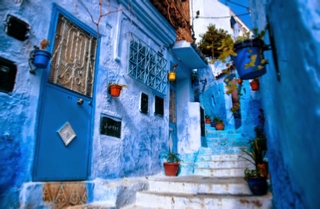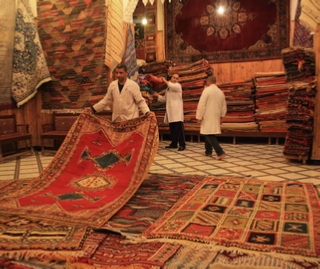 What's included:
Transfer from / to your local hotels
Casablanca desert tour in private 4x4 vehicle with A/C
Knowledge and experienced driver/guide
Accommodation in riad/hotel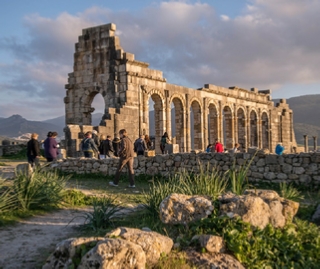 BOOKING DETAILS FOR YOUR MOROCCAN TOUR:
Tell us more about your upcoming trip to Morocco or your travel plans!
We need to know how many individuals will be travelling with you and how long you intend to stay in Morocco. Feel free to contact us for Casablanca tour. We will be happy to reply all your questions related to your private & adventure tours-from-Casablanca. We will be happy to guide you in Morocco.
Phone / WhatsApp: +212 642 479 756
Request a Quote: travelwithinmorocco@gmail.com
Payment and deposit policies:
We require a standard deposit of the total Casablanca private Morocco tour costs to guarantee your travel date, accommodations, vehicle, and driver/guide. We will send you an email to confirm your reservation. The remaining balance will be charged when you arrive in Morocco. You will receive an email describing your payment options, whether you are in Europe or Morocco.
We accept payments for Morocco private trips via Western Union/Moneygram/Paypal/Bank transfer at this time.
IMPERIAL CITIES TOUR TO CHEFCHAOUEN AND FES 3-DAY
3 day imperial tour from Casablanca, Chefchaouen (the bleu city), to Fes then back to Casablanca
DAY 1: CASABLANCA TO CHEFCHAOUEN (THE BLEU CITY) VIA SOUK LARBBA AND OUZZAN.
The private driver for your Casablanca private tour will pick you up from your accommodation and you will begin your journey to the blue city from Casablanca through Rabat. It's around 100 kilometers from Casablanca, and the roadway takes about an hour and a half to get there. When you get in Rabat, you will begin in the chellah territory (Bad Challah), where the earliest village was established in the third century BC. The Hassan Tower, a minaret known as the Hassan Tower, is all that remains of the mosque. This mosque is an unfinished mosque that would have had 19 naves and 424 columns and pillars and would have covered an area of 30,000 square yards. The Mohamed 5 Mausoelum, located opposite the Hassan Tower, commemorates the sultan who helped Morocco to win independence. The Mausoelum was built between 1961 and 1969 by the Vietnamese architect VO TOAN. After touring about this lovely historical site, you will proceed to the Kasbah of the Oudayas, which is located on the south side of the Bou Regreg estuary. It was called after a garrison of Oudaya tribe mercenaries stationed in Rabat. Following your tour to Rabat, you will drive straight to Morocco's blue city, Chefchaouen. It takes about 3 hours to drive from Rabat through Souk Larbaa and Ouzza. Spend the night in a riad in the Medina.
DAY 2: CHEFCHAOUEN TO FES VIA VOULIBILIS AND MEKNES
The bleu city merits a trip through its bleu streets, so after breakfast, you'll have around an hour and a half to wander around and snap pictures while admiring the beautiful bleu streets. You'll see the fortress, Plaza Uta Hammam, and the Medina before driving to Fes via Ouzzane, Volubilis, and Meknes. The drive will take about 5 hours, including stops to see the sights, lunch breaks, and potty breaks. You will first see the Roman ruins of Volubilis, which was inhabited throughout the Neolithic period and was conquered by the Carthaginians and later by the Romans, who established a booming oil trade around 40 BC. And in this historical site, you will be accompanied by a local guide to discover the houses of Orpheus, Dionysus, and others. Lunch will be at a local restaurant, followed by a drive to Meknes. The Zenata Berbers of the Meknassa tribe settled in the fertile Sais plain in the 9th century, and a succession of small settlements rose up along the banks of the Oued Bou Fekrane. You will begin your tour with a visit to the famous Bab El Mansour, one of the most beautiful in Morocco, which was the last architectural building undertaken on Moulay Ismail's directions, followed by the Moulay Ismail Mausoleum, the medina, the magnificent mosque, and the Moulay Ismail granaries. Following your excursion to Meknes, you will drive directly to Fes. Spend the night in a riad in the historic Medina.
DAY 3: FES GUIDED TOUR - CASABLANCA
We will meet a native guide in the riad and explore Morocco's oldest imperial city. Fes is an important religious, intellectual, and cultural center. It is also well-known for its traditional crafts, and many see it as the "Athens of Africa" because of its illustrious institution. Your first stop will be the royal palace, with its "tightly barred doors, eggshell façade, and pine-green Saracen tiles," followed by the Mellah (Jewish quarter), the blue gate, and the Fes El Bali (the old medina). The Kairouyiene Mozque, which was erected in 857, will be visited. You will return to Casablanca after your excursion to Fes.
Thank you for contacting Travel Within Morocco as your best tour company for Tours from Casablanca.
What is excluded:
Flight , Lunches and soft drinks
Reservation