Private tours in Morocco, Tours from Marrakech, Day trips , Camel ride in desert.
2 DAY TOUR FROM ERRACHIDIA TO MERZOUGA DESERT
Get your Camel Tour in Merzouga as you travel from Errachidia. We discover Sahara with local guide in 2 Day Tour from Errachidia to Merzouga Desert.
DAY 1: (PLANE FROM CASABLANCA) ERRACHIDIA - ERFOUD - MERZOUGA DESERT CAMEL TOUR
The private driver from Travel Within Morocco team will pick up you from your hotel and our suggested tour from Errachidia to desert starts from your hotel or we transfer you from city airport. We travel towards Erfoud via Aoufous, and we visit local fossil factory. Then you reach Hassilabiad and Merzouga village. After short Nomad museum excursion we relax near dunes and we prepare for camel trek across Merzouga Desert. We enjoy our 2 Day Tour from Errachidia to Merzouga Desert as you spend the night in an comfortable tents in our equipped camp. After having dinner you watch sunset and listen to drum music with amazing songs. We will spend the night in Sahara tents in Merzouga.
DAY 2: MERZOUGA SUNRISE CAMEL TREK - RISSANI - ERRACHIDIA (PLANE TO CASABLANCA)
On the the second day our 2 Day Sahara Desert Tour continue and we will watch best sunrise in Sahara. We explore dunes in desert in adventure Camel ride and after breakfast we may discover Khamlia village and its Gnawa music. Then we drive you to Rissani, where we visit ancient souk , we continue to Erfoud, then we drop you off at your hotel or airport in Errachidia. End of Tour in Morocco starting / finishing in Errachidia city.
Thank you for contacting Travel Within Morocco as your trusted travel operator for Errachidia to Sahara tour.
BOOKING INFORMATION FOR YOU SELECTED TRAVEL FROM ERRACHIDIA / RESERVATION:
Tell us more details about your planned vacation or travel ideas!
We need to hear from you how many people travelling with you and how many days you wish to travel across Morocco. Feel free to contact us for Errachidia Desert tour. We will be happy to reply all your questions related to your private & adventure tours-from-Errachidia. We will be happy to guide you in Morocco.
Phone & WhatsApp: +212 642 479 756 / +212 602 85 34 64
Email reservations: travelwithinmorocco@gmail.com
Payment / Deposit policy:
We require a standard 20% deposit of the total Morocco Sahara tour costs to guarantee your travel date, accommodations, vehicle, and driver/guide. We will confirm your booking with an email. The remaining amount will be invoiced on your arrival at our travel agency. You will receive an email indicating the various advance payment options, whether from Europe or Morocco.
At this moment we accept payments by Western union /Money gram / Paypal / Bank transfer to Morocco.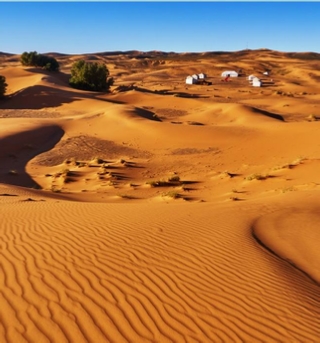 What is included:
Comfortable transfers from / to your hotel in Errachidia.
Private Sahara Desert tour in 4x4/minibus vehicle with air condition.
Knowledge and experienced Tour drivers/guides.
Camel ride to desert / 1 night in camp.
Dinners and breakfasts included.
Not included:
Plane Tickets to /from Errachidia , Lunches and soft drinks / Entrance fees.
Price Quote
Contact us now