Private tours in Morocco, Tours from Marrakech, Day trips , Camel ride in desert.
Phone / WhatsApp : +212 642 479 756 +212 602 85 34 64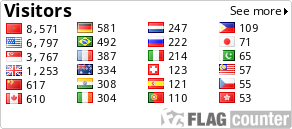 2-DAY IMPERIAL TOUR FROM CASABLANCA TO FES
Reserve our private tour from Casablanca to explore Morocco in 2 days.
DAY 1: CASABLANCA TO FES VIA MEKNES AND VOLUBILIS.
The private driver for your Casablanca private tour will pick you from your hotel and we start the journey to Fes. You will drive to Meknes through the Highway and have some stops on the way for coffe and bathroom. Meknes is like 3 hours drive from Casablanca. You will visit Meknes attractions , This city was founded in the 9 th century when the Zenata Berbers from the Meknassa tribe settled in the fertile Sais plain and a series of small villages sprang up along the banks of the Oued Bou Fekrane.you will start the visit the famous Bab El Mansour ,one of the most beautiful ones in Morocco ,was the last architectural project undertaken on the orders of Moulay Ismail then the Moulay Ismail Mausoleum , the medina ,the grate mosque and the Moulay Ismail granaries. And after that you will drive to the Roman city of Volubilis which was inhabited during the Neolithic period and was occupied by the Carthaginians and then by the Romans, developing a thriving oil trade around 40 BC. And this historical place you will have a local guide to discover the house of Orpheus, the house of Dionysus others. Lunch will be in a local restaurant. And after that you will drive straight to Fes. Overnight in a riad in the old city.
DAY 2: FES TOUR GUIDE THEN DRIVE BACK TO CASABLANCA.
At 9:30 a.m. you will meet a local guide in the riad and start to explore the oldest of Morocco's imperial cities. Fes is an important religious, intellectual and cultural centre .It is also renowned for its traditional crafts, and because of the particularly high reputation of its university it is known by many as the 'Athens of Africa'. You will start with the royal palace with its 'tightly closed doors, eggshell façade and pine-green Saracen tiles then the Mellah (Jewish quarter), the bleu gate and after that you will go to the Fes El Bali (the old medina).you will start with the Andlous Quarter to see the Andalous Mosque which was built in the 9 the century then the Kairouyiene Mozque which was built in 857. And after the visit of Fes, you will drive straight back to Casablanca.
Thank you for contacting Travel Within Morocco as your best tour company for Tours from Casablanca.
What is included:
Transfer from / to your local hotels
Casablanca desert tour in private 4x4 vehicle with A/C
Knowledge and experienced driver/guide
Accommodation in riad/hotel
Not included:
Flight , Lunches and soft drinks
Reservation
BOOKING INFORMATION FOR YOU REQUIRED MOROCCO TRAVEL PLAN / RESERVATION:
Tell us more details about your planned vacation or travel ideas!
We need to hear from you how many people travelling with you and how many days you wish to travel across Morocco. Feel free to contact us for Casablanca tour. We will be happy to reply all your questions related to your private & adventure tours-from-Casablanca. We will be happy to guide you in Morocco.
Phone & WhatsApp: +212 642 479 756 / +212 602 85 34 64
Email reservations: travelwithinmorocco@gmail.com
Payment / Deposit policy:
We require a standard 20% deposit of the total Casablanca private Morocco tour costs to guarantee your travel date, accommodations, vehicle, and driver/guide. We will confirm your booking with an email. The remaining amount will be invoiced on your arrival at our travel agency. You will receive an email indicating the various advance payment options, whether from Europe or Morocco.
At this moment we accept payments by Western union /Money gram / Paypal / Bank transfer to Morocco.